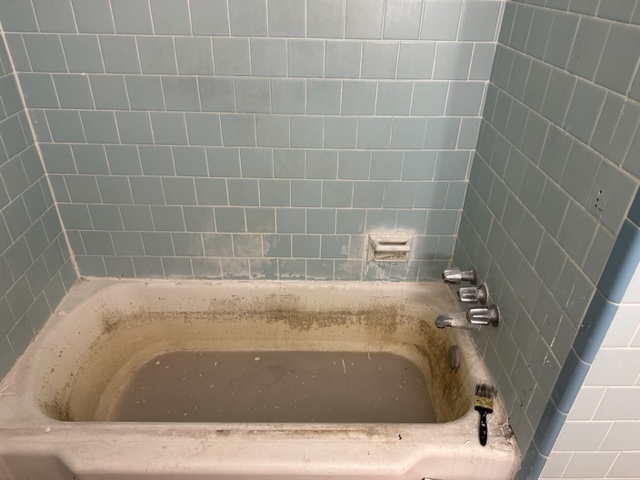 One aspect of our business is partnering with other businesses that restore older homes. They call us to handle remodeling aspects that could have been demolished and started from scratch. What certainly looks like a daunting challenge, as you can see from these before and after photos, are the projects we pride ourselves on.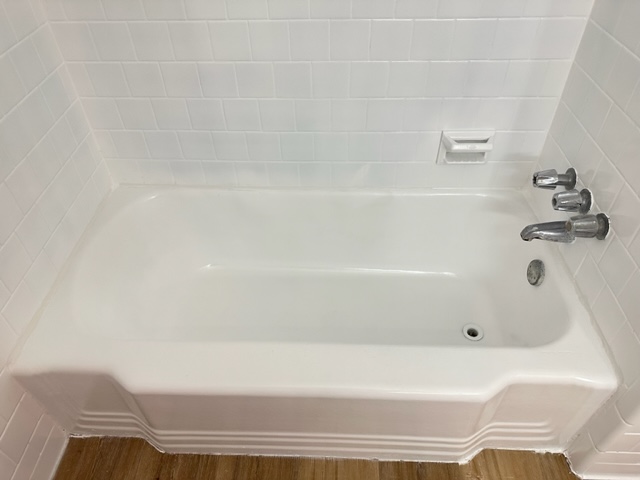 Instead of the home remodeler facing costly contractor work and building materials, we are able to restore the existing structure with sanding and reglazing- creating a beautiful new bathroom interior. This process does take some time to create, as it was about three days for this project. But the rewards are reaped with a lasting appearance that will withstand everyday use for about 10 years. And it certainly is less time than the hassle of a complete bathroom remodel, which usually takes about two months' time.  It's such a great way to save our environment's resources too. Instead of that tile, plywood, grout and plumbing wires being tossed into a landfill, we are able to restore and repurpose them for another homeowner's use.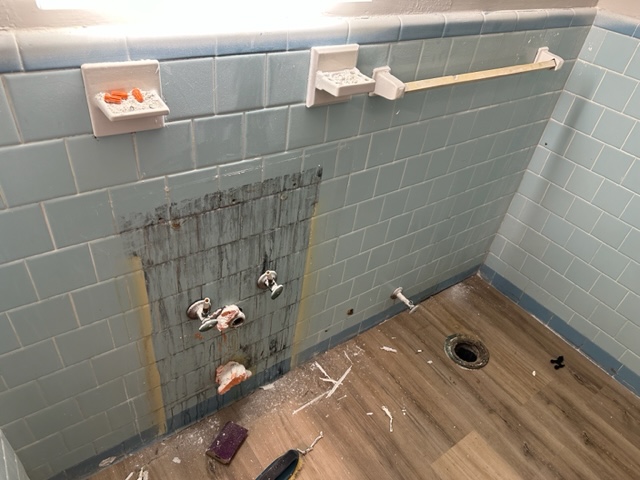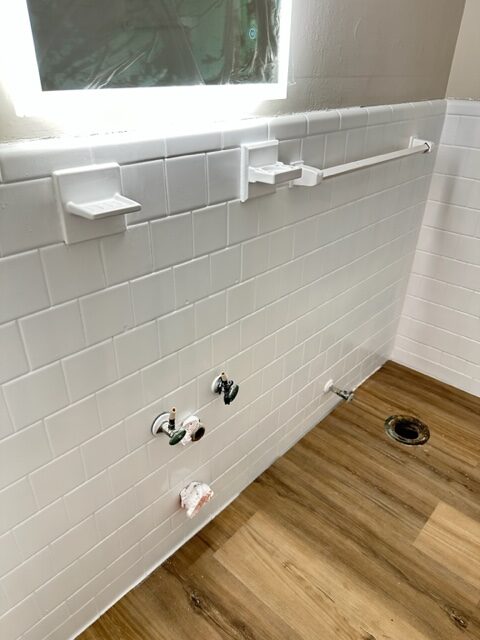 When we say, "we fix bathtubs," this is what we mean. Restoring old, outdated bathtubs, bathtub walls, and interior tiled surfaces do not have to be replaced, they can be restored with our certified reglazing technique. It can save you thousands of dollars on a basic bathroom remodel project. Do you have an outdated bathroom interior in your home? Give us a call, and let's get together for a free consultation to see how Miracle Stone and Tub Refinishing can save you time and money, and most of all, save your bathroom.